Disclosure: This post may contain affiliate links that earn us a small commission at no additional cost to you. Our recommendations are thoroughly researched to only feature the best and most-loved products.
Though a simple collar will suffice for many dogs, a harness provides several benefits. Dog harnesses are especially favorable for certain breeds as well as dogs that pull because they relieve the pressure that a collar places on the front of the dog's neck. When it comes to dogs that might try to escape a collar, a harness is usually more secure. You may have decided that a harness is the right choice for your dog, but with so many options, how do you choose? We've compared several review sites and customer ratings to come up with five of the best dog harnesses on the market.
Ruffwear Front Range Harness
Cost: $39.95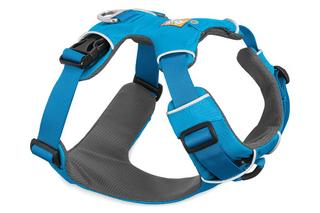 Sizes: XX-Small to Large/X-Large
This sturdy-made harness features two leash attachments: one in the front for training and additional control, and another in the back. There is a small front pocket where you can safely tuck your dog's ID tag (and quiet the jingling). This harness is adjustable and features a reflective trim for nighttime visibility. For master escape artists, check out the brand's Web Master harness.
Kurgo Tru-Fit Smart Dog Walking Harness
Cost: $25.00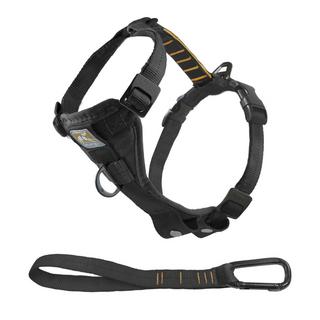 Sizes: X-Small (5 lbs) to X-Large (80+ lbs)
The Tru-Fit harness is designed with a broad, padded chest plate for your dog's comfort. With five adjustment points, you can custom fit this harness to your dog's shape. The front leash attachment discourages dogs that attempt to pull on the leash, but there is also an attachment at the back for everyday walking.
Freedom No Pull Harness
Cost: $28.99 to $33.99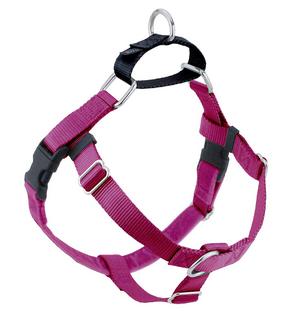 Sizes: X-Small to XX-Large
The simplistic design of the Freedom No Pull harness features several adjustable straps and both a front and back D-ring to which you can attach the leash. The leash attachment at the back has a martingale-style loop of fabric that tightens when the dog pulls to both give the walker more control and discourage the dog from pulling.
Expawlorer Big Dog Soft Reflective Harness
Cost: $16.99 to $24.99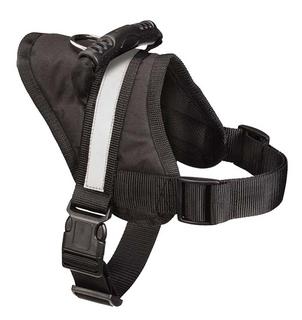 Sizes: Medium to X-Large
Pet parents of bigger dog breeds like the Expawlorer harness for its durability and wide adjustable straps. It features a prominent reflective ribbon so your dog can be safe and seen at night. There is one leash attachment on the back as well as a rubber handle to make it easy to quickly grab onto your dog.
Puppia Soft Dog Harness
Cost: $12.99 to $19.99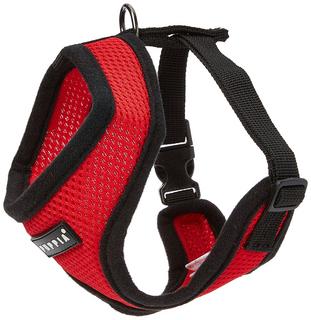 Sizes: X-Small (3 lbs) to XX-Large (about 35 lbs)
The lightweight Puppia harness is designed for smaller dogs and features breathable mesh and a soft lining. There is one leash attachment at the back, so this harness is best suited for small breeds or dogs that are leash trained not to pull.
Prices as of time of writing: May 22, 2019
Scritch is your one-stop destination for all things pet. Store and share your pet notes and records, browse the map of pet-friendly spots, find pets in your area to adopt, find pet care, read product reviews, and much more. Sign up for free to get full access today.