Disclosure: This post may contain affiliate links that earn us a small commission at no additional cost to you. Our recommendations are thoroughly researched to only feature the best and most-loved products.
With so many choices and so many different ingredients, it can be hard to select the right dry food for your dog. Fortunately, there are several review websites that do the heavy lifting, so you can easily narrow down your options to only the best dog foods. We cross-compared several top dog food review sites, including Dog Food Advisor and The Dog Digest and Reviews.com to feature some of the best dry dog foods on the market.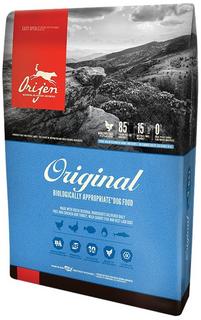 Orijen's dry dog food line consists of 8 different flavors, all of which are engineered to mimic the natural biological diet that dogs are meant to eat. These low-glycemic dog foods are made up of a minimum of 38% crude protein and no more than 20% highly digestible carbohydrates, such as pumpkin, lentils, fresh fruits, and leafy greens. You can find an option for every stage of your dog's life and buy with confidence knowing that none of the Orijen dog foods have been subject to recall.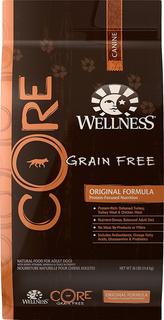 With several different flavor options on the market, you can choose the optimal protein source for your pet's diet. Wellness Core dry dog foods are designed with the philosophy in mind that dogs thrive on diets comprised mostly of meat. The Core line of dog food is high in protein, grain-free, and claims to use human-grade ingredients. Made without meat by-products or fillers, these dog foods are 100% natural and are free of artificial preservatives, colors or flavors.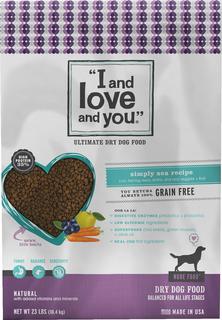 Slightly pricier than their other dry foods, the Nude dog foods by I and Love and You are top rated due to their formulas which consist of whole meats and real fruits and vegetables. The brand claims to never use by-products or unnamed meat sources, corn, wheat, soy, or artificial colors, flavorings or preservatives. Nude dry dog foods are available in 3 flavors designed with holistic nutrition principles in mind.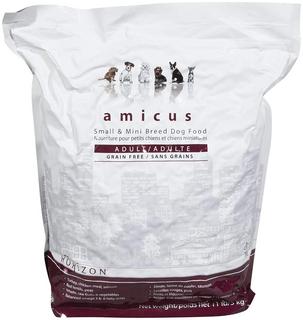 Horizon is a family-owned pet food company based out of Canada. One of Horizon's four dog food product lines, Amicus comes in three recipes, one for each life stage that are particularly formulated for toy and small breed dogs. The kibbles are slightly smaller and softer to make it easier for a small dog to chew and digest. All Horizon dog foods are made without by-products, GMOs, artificial flavors, or chemical preservatives.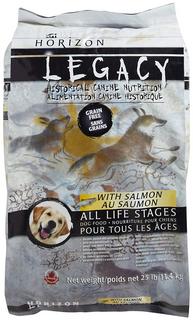 Also produced by Horizon, Legacy is the dog food line that is appropriate for dogs of all sizes. Like Amicus, the Legacy line also comes in three recipes for each of the life stages. Legacy dog foods are designed to offer the benefits of a raw diet rich in meat proteins in the form of a nutrient-dense dry kibble. These recipes are made with raw vegetables and fresh botanicals, and they are grain-free and potato-free.
Scritch is your one-stop destination for all things pet. Store and share your pet notes and records, browse the map of pet-friendly spots, find pets in your area to adopt, find pet care, read product reviews, and much more. Sign up for free to get full access today.