Disclosure: This post may contain affiliate links that earn us a small commission at no additional cost to you. Our recommendations are thoroughly researched to only feature the best and most-loved products.
When shopping for a dog crate or kennel, you might envision the classic wire crate or standard plastic kennel. These days, you're not just limited to those two choices; you've got options a plenty. Here are 5 different types of dog crates to consider during your shopping and research phase.
Dog crate options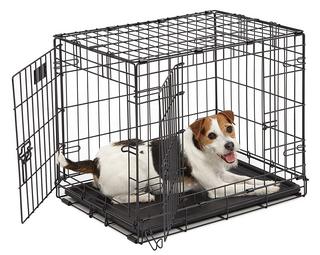 Standard metal crate
A wire or metal dog crate comes in several different sizes. They are usually collapsible, making storage a breeze when it's not being used. Metal crates are easy to clean and give your dog a 360-degree view of their surroundings, but you can also drape a blanket or cover over the top if your dog prefers a den-like retreat.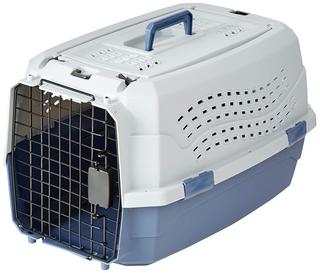 Plastic kennel
Available for almost every size dog, a plastic crate offers more durability and protection, making it a good choice for traveling in the car or by plane. For smaller dogs, the carrying handle makes transport a breeze. Plastic kennels offer a bit more privacy for your pup.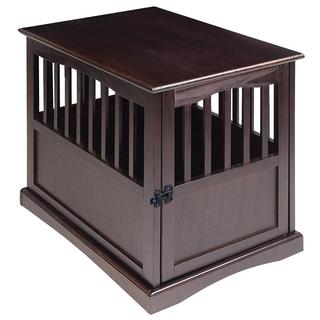 Furniture crate
An end table dog crate looks great next to your couch while serving as a cozy den for your dog. This type of crate is best for dogs that are already crate trained because they are more expensive, and an anxious dog could cause damage. Because it doubles as furniture, it is not meant to be moved. Furniture crates are a great choice for pet parents looking for a more visually appealing alternative to traditional crates.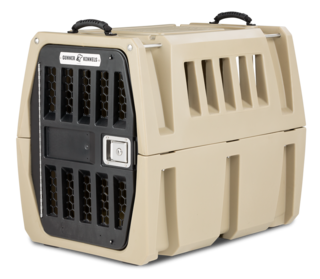 Heavy duty
These crates are meant to stand the test of time—and your dog. For example, Gunner Kennels' G1 has gone through rigorous stress and crash testing to ensure durability and received a 5-star rating from the Center for Pet Safety. A heavy-duty crate will offer more peace of mind to pet parents who regularly travel with their dog.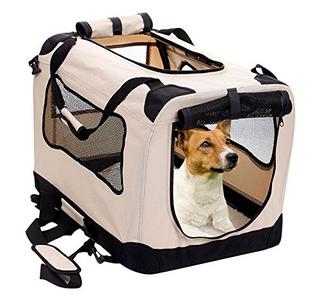 Soft kennel
Made with durable fabric, a soft kennel is a good choice for crate-trained dogs that prefer sleeping in a crate but also travel or sleep away from home frequently. Soft kennels weigh less than metal or plastic crates, and they can fold down for easy transporting. This means you can bring your dog's "bedroom" with you on vacation or to the pet sitter's house. Soft kennels are not a good choice for dogs that are not fully crate-trained because heavy chewing or scratching can damage the side walls and allow the pup to escape.
Choosing the right size
When choosing a crate for your dog, make sure it's big enough that they can comfortably stand up, turn around, and lay down inside. If you're shopping for a small puppy, you may want to find a crate that comes with a divider, so you can gradually increase the amount of free space. If given enough space in a crate, some puppies may use one side of it as their bathroom which can slow down the potty training process.
Scritch is your one-stop destination for all things pet. Store and share your pet notes and records, browse the map of pet-friendly spots, find pets in your area to adopt, find pet care, read product reviews, and much more. Sign up for free to get full access today.