Affiliate Disclosure: This post may contain affiliate links that earn us a small commission at no additional cost to you. Our recommendations are thoroughly researched to only feature the best and most-loved products.
What are the best dog leashes on the market? We've researched reviews, ratings and recommendations of leashes across the internet to compile the best dog leash options. These range from basic nylon flat leashes to more heavy duty choices with added features such as additional handles and reflectivity. Use these recommendations (listed in no particular order) to help guide your next leash purchase.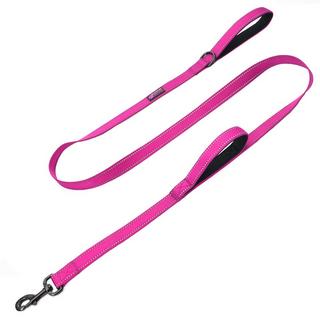 Max and Neo Double Handle Reflective Leash
Price range: $17-18
Reflective threading on this leash is great for extra visibility in the evenings when drivers may not be able to see you walking your pup. There is a second handle closer to the clasp for those times you need to keep your dog close.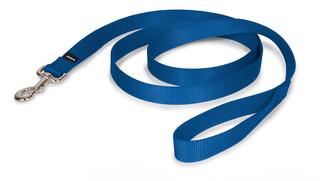 Price range: $5-9
PetSafe offers a classic, flat nylon leash at a bargain price for those that just want a basic leash. It is available in several solid colors and lengths of 4 or 6 feet.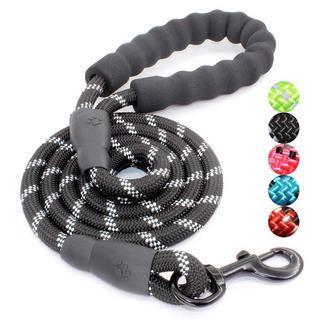 BAAPET 5 ft Strong Dog Leash with Padded Handles
Price range: $8-12
This leash is made of braided rock climbing rope, making it extra durable. It features reflective threading and a padded handle for extra comfort.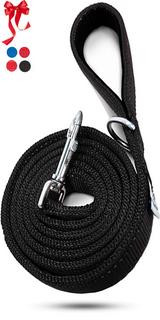 Pet Lovers Club Heavy Duty Dog Leash
Price range: $15-18
The two-layer design makes this leash more sturdy than a basic flat nylon leash. It has reflective lines and a layer of padding at the handle.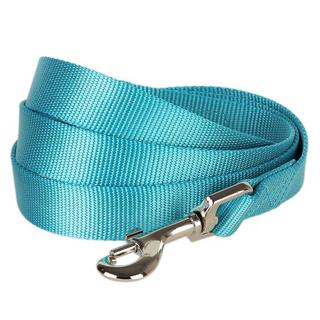 Blueberry Classic Solid Color Leash
Price range: $12-13
Available in 19 different solid colors, you can find the perfect color to match your pet's collar or style. This classic nylon leash is available in 4 or 5 feet lengths.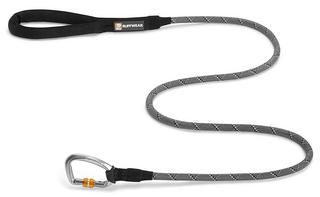 Price range: $20-35
The Ruffwear leash was built to last and is made of reflective woven rope. The collar/harness attachment is a locking carabiner, rather than a standard metal clip, making it extra durable for strong pullers.
Scritch is your one-stop destination for all things pet. Store and share your pet notes and records, browse the map of pet-friendly spots, find pets in your area to adopt, find pet care, read product reviews, and much more. Sign up for free to get full access today.