Disclosure: This post may contain affiliate links that earn us a small commission at no additional cost to you. Our recommendations are thoroughly researched to only feature the best and most-loved products.
Science has come a long way, and now the everyday pet parent can easily purchase a test that allows them to learn more about their dog's genetic makeup. But because these tests aren't cheap, you'll want to selectively choose one that will give you the most bang for your buck. Read on to learn more about DNA tests for dogs and which ones are the best.
Why do a dog DNA test?
Though the most popular reason for dog DNA testing is to determine the breed composition of a mixed-breed dog, there are a few other reasons for genetic testing. Certain tests can reveal if a dog is susceptible to any inherited diseases. Responsible breeders can use these types of tests to make sure they are only breeding healthy dogs and not perpetuating genetic diseases.
Another use for dog DNA testing is to do a bit of detective work and locate the offender when a pet parent decides not to pick up after their pup. Some apartment and housing communities keep a log of each resident dog, so when a landlord comes across unscooped poo, they can send in a sample to find out who dun' it and issue a fine.
But you're probably here because you want to know what breeds make up your one-of-a-kind dog. Getting a clearer understanding of your dog's breed breakdown can offer insight into your dog's unique quirks, how big he will be (if your dog is a puppy), and how to best train and exercise your dog. Today's dog DNA tests are non-invasive and simply require a swab from the inside of your dog's cheek.
DNA test accuracy
How accurate is a dog DNA test? As it turns out, not all tests are created equally, and the accuracy will depend on the number of breeds in a company's database. More breeds typically means a more expensive test. If you suspect your dog has a purebred parent or grandparent, then most tests should be able to identify them with pretty good accuracy. However, for dogs with a very mixed background, you may be inclined to opt for the pricier DNA test.
The best dog DNA tests
These four tests are our top picks if you're interested in learning more about your dog's genetic background.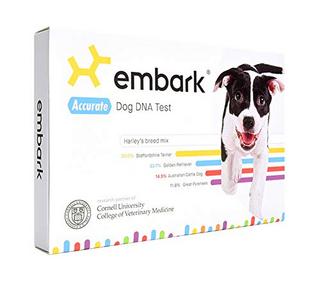 Price: $149
Embark offers the most robust results of all the dog DNA tests we reviewed. The results go beyond your dog's breed identification and include a screening for over 165 genetic conditions, a family tree, and a relative finder, similar to what Ancestry.com offers for humans.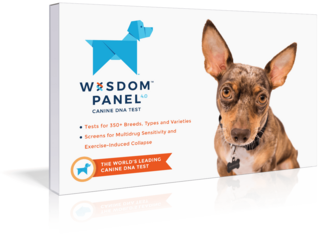 Price: $84.99
Wisdom Panel boasts the most breeds of any DNA test. The test results reveal a breakdown of your dog's breed composition, as well as a family tree to get an idea of the makeup of his parents and grandparents. For an additional $65, they will also screen for over 150 genetic conditions.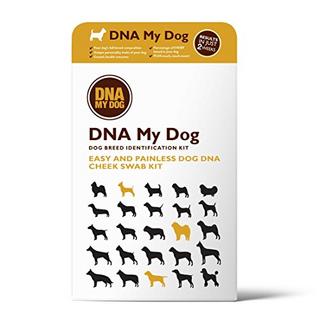 Price: $68.99
If you're on a budget and are looking for quick results, the DNA My Dog test advertises a turnaround time of two weeks or less. Like other tests, you'll see a breakdown of your dog's breeds and a report on personality traits and potential health concerns.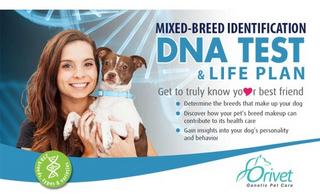 Price: $125
Brought to you by a company that specializes in genetic testing for both people and pets, the HomeDNA test provides insight into your dog's breed makeup as well as personalized information based on these results, including what types of foods are best for your dog.
Prices as of time of writing: February 5, 2019
Scritch is your one-stop destination for all things pet. Store and share your pet notes and records, browse the map of pet-friendly spots, find pets in your area to adopt, find pet care, read product reviews, and much more. Sign up for free to get full access today.