Disclosure: This post may contain affiliate links that earn us a small commission at no additional cost to you. Our recommendations are thoroughly researched to only feature the best and most-loved products.
With or without your permission, your dog or cat likes to make their way outside, and perhaps they have a tendency to wander off. Fortunately, the invention of GPS pet tracking devices has made bringing your pet back home easier than ever. Check out this list of some of the best pet tracking devices for your escape artist. Each of these devices have dedicated Android and iOS apps to monitor your pet's whereabouts, plus some of them have other cool features as well.
Whistle 3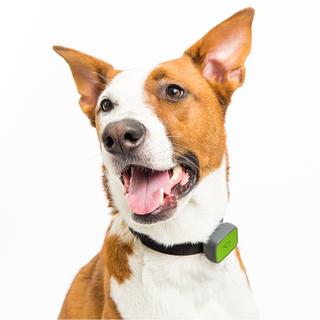 Price: $99.95
Subscription cost: $7-$10 per month
Durable and waterproof, the Whistle 3 tops many lists as the best pet tracker. This GPS device is designed to attach to your pet's collar and can be used to track dogs or cats. Weighing in at only .92 ounces, the Whistle 3 boasts one of the longest lasting batteries of all the devices on our list. It takes about 2 hours to fully charge and can last up to 7 days before needing a recharge. This device is easy to set up and start using; you can set it to alert you when your pet wanders outside of designated safe zones, and it has an activity tracker to see how lazy or crazy your pet has been that day.
LINK AKC Smart Collar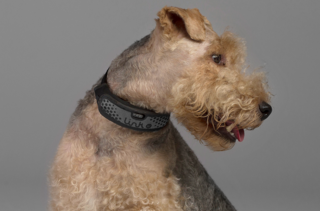 Price: $99
Subscription cost: $7-$10 per month
The LINK AKC Smart Collar offers several perks in addition to tracking. It features activity tracking, vet record storage and reminders, temperature alerts if it's too hot or cold for your pup to be outside, and an LED light you can turn on remotely so your pet will be seen at night. The company also offers free collar exchanges for growing puppies or if you accidentally chose the wrong size. They don't disclose the total weight of the collar, but state that the tracking unit (when not attached to the collar) weighs "about as much as a lightbulb," which is around 1 ounce. The battery lasts up to 3.5 days, and this device even integrates with Amazon Alexa. Sorry cats, this collar is marketed specifically for dogs (but don't let that stop you from trying the smallest size for your kitty!).
Trax G+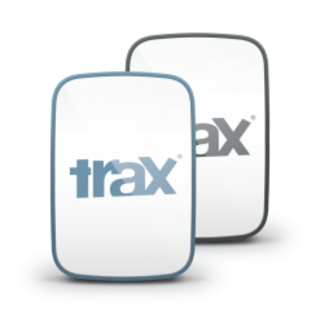 Price: from $119
Subscription cost: $4-$9 per month, based on a commitment of 6 to 24 months
This GPS tracker is meant for tracking pets as well as small children. Because it's not a pet-specific device, you'll find that the app interface is much more generic compared to other devices mentioned in this article. The Trax G+ is fairly simple and straightforward and weighs only 26 grams. If you are continuously live tracking, the battery lasts about 12 hours, but with normal use, it lasts up to a few days. You can define geofences to receive alerts when your pet travels outside the designated safe areas. The augmented reality feature uses your phone's camera to show the tracker's location off in the distance. This unique device comes with a wireless charging pad.
Tractive GPS Tracker for Dogs and Cats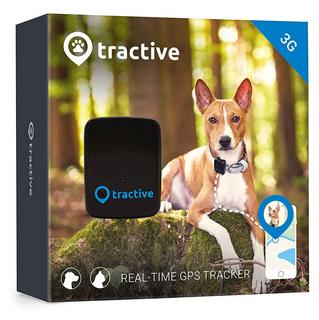 Price: $68
Subscription cost: $5-$7 per month
Weighing in at 1.2 ounces, this tracking device attaches to your dog's collar and is suitable for pets 9 pounds and up. The company also makes a breakaway cat tracking collar for cats 7.7 pounds or larger. Tractive's completely waterproof GPS tracker for dogs and cats allows live location tracking and location history to see where your pet has been. Define virtual fences to receive alerts when your pet leaves his safe area. You also have the option to invite friends and family to see your pet's location, and the rechargeable battery lasts 2-5 days.
Pod 3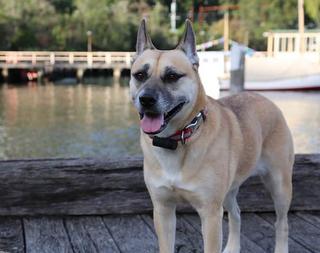 Price: $129
Subscription cost: $4.95 to $8.95 per month
Pod 3 is a lightweight, 1.1-ounce tracking device that attaches to your dog or cat's collar. Features of this waterproof tracker include real-time location tracking, alerts when your pet leaves his safe zones, monitoring his daily movement and activities, and recording adventures. The battery last up to 8 hours when continuously tracking adventures, or up to 5 days on standby, and your purchase comes with a backup rechargeable battery, so your pet's Pod 3 never has any down time.
Paw Tracker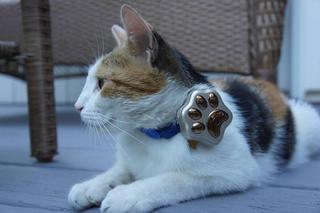 Price: $99.95
Subscription cost: $9.95 per month or $99.95 per year
Paw Tracker is a paw-shaped GPS tracking device that attaches to your dog or cat's collar. According to the website, it weighs 30 grams, which is about an ounce. This waterproof tracker has all the basic features, including real-time location monitoring, alerts when your pet leaves a safe zone, and historical data of where your pet has been in the past 24 hours. Its battery lasts 2 to 10 days, depending on the frequency with which you choose to receive location updates. If your pet is safely inside, set it to 12 hours, and if he escapes, you can adjust it to update every minute.
Prices as of time of writing: December 14, 2018
Scritch is your one-stop destination for all things pet. Store and share your pet notes and records, browse the map of pet-friendly spots, find pets in your area to adopt, find pet care, read product reviews, and much more. Sign up for free to get full access today.