Movies are a common favorite pastime around the world, and the upcoming Academy Awards marks the 91st year celebrating all of the incredible talent that goes into moviemaking. There aren't any awards for our four-legged furry friends, but pet lovers certainly have great appreciation and admiration for Hollywood's animal actors. If Oscars went to the dogs this year, these are the canines (and kitties!) that would receive awards for last year's productions.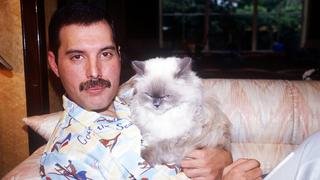 Freddie Mercury's cats in Bohemian Rhapsody
Freddie Mercury loved his cats like family, and the recent Queen biopic made sure to include scenes of the main character chatting with his feline friends and giving them their own bedrooms in his mansion.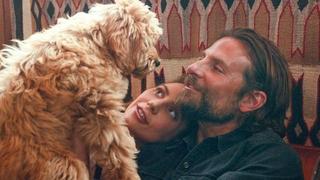 Bradley Cooper's dog Charlie in A Star is Born
Charlie, Bradley Cooper's dog in real life as well as his character's dog in the movie, stole the spotlight and animal lovers' hearts in this major motion picture. Viewers loved seeing the close bond Cooper's character had with his canine best friend.
Zeus, Ice, and Max of Netflix's docuseries Dogs
Though not acting, these canine companions displayed pure loyalty as they stood by their person in each of these unique, tear-jerking stories.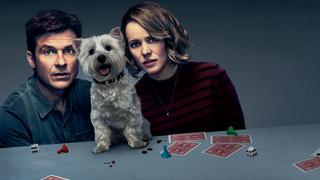 Olivia the Westie in Game Night
This talented pooch took the silver screen by storm in 2018, starring in three different films, including Widows and Netflix's Insatiable. Olivia has been described as a "walking stuffed animal," and we wholeheartedly agree!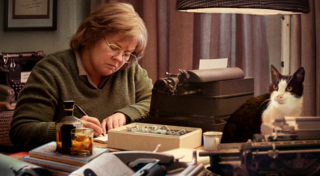 Towne the cat in Can You Ever Forgive Me?
Starring as the pet of Lee Israel (played by Melissa McCarthy), this well-trained kitty was featured in a number of scenes. The film's director described the smart and talented Towne as "the Marlon Brando of cats."
Of course, we can never forget the classic movies featuring our all-time favorite famous pets. If you're looking to watch an oldie but a goodie, check out some of our favorite dog movies of all time.
Photo credits:
Freddie Mercury - Bustle
A Star is Born - Huffington Post
Dogs - Vulture
Game Night - reddit
Can You Ever Forgive Me? - Moviepaws